The Job:
Mission Statement & Store Branding

The Solution:
In a series of workshops with the team of "Betten Tyrler," a new mission statement and corporate identity was developed.
This concept was used as the basis to redefine the whole corporate design from the P.O.S. to the full year media plan.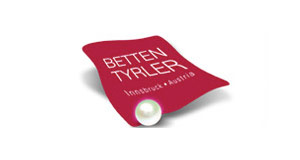 The Team

The Team of Betten Tyrler, Marinas Werbegrafik
Duration
4 Months
Fields of Action
Retail Management
Marketing
Industry
Retail (Home Textile)